From Interact to Rotaract to Rotary
When Interact club member Alexandria Ritchie enrolled in the engineering program at John Tyler Community College in Chester, Virginia, in 2013, she hoped to join a Rotaract club. There wasn't one, so she reinstated an inactive charter, with the Rotary clubs of Brandermill (Midlothian) and James River (Richmond) as sponsors.
Now, as a pre-med student in her last year of the biomedical engineering program at Virginia Commonwealth University, Ritchie is president of the Rotaract Club of VCU, as well as a member of the James River Rotary Club.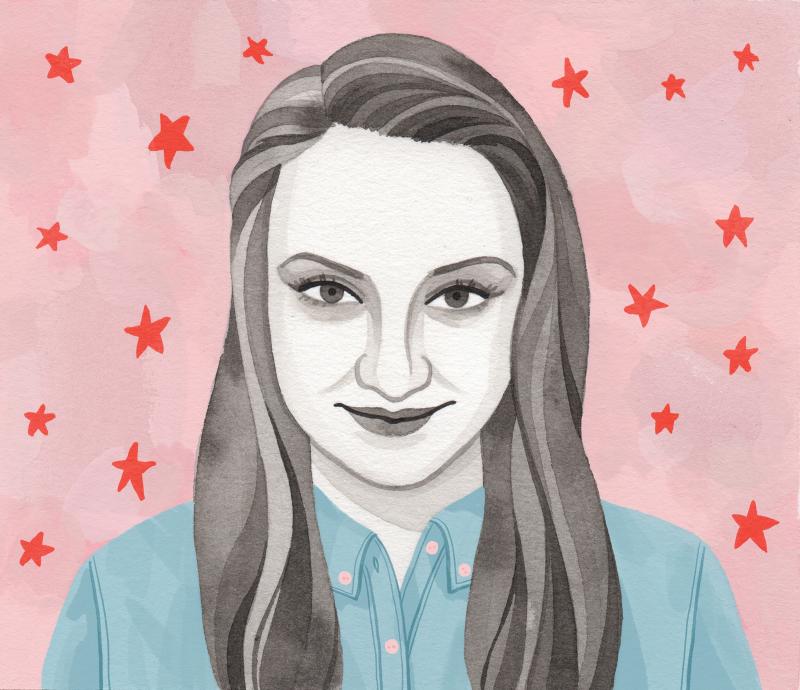 She has focused on establishing more Rotaract clubs and building partnerships between clubs. Ritchie founded and now co-directs the Rotaract Atlantic Network, a multidistrict organization for the East Coast, and serves as District 7600 Rotaract chair. Ritchie, 22, spoke with us about what has kept her engaged in Rotary since her days as an Interactor at Clover Hill High School in Midlothian, Virginia.
Q: How did you get involved in Interact?
A: I didn't really know what Rotary was. I needed the community service hours for college, and Interact looked cool. A RYLA (Rotary Youth Leadership Awards) conference was my first real exposure to Rotary. It was something I wanted to be involved with in the long term.
Q: What in particular interested you about it?
A: Two things really stood out for me. First was that our sponsor, the Rotary Club of Brandermill, always had members at the meetings who were interested in investing in our service projects. Second, it seemed like an opportunity to create sustainable change. The service projects were based on long-term relationships with the community instead of one-time quick fixes.
Q: What do young people bring to Rotary?
A: Younger individuals have an authentic enthusiasm for service. Also, we have great ideas, new ideas, things we haven't tried before. Aside from that, people my age are generally tech savvy, which is something Rotary can definitely benefit from.
Q: How can Rotary appeal more to the millennial generation?
A: Rotary already does appeal to the younger generation, in terms of the mission and the purpose of Rotary. Millennials want to change the world, right? They want to have an influence on their community, and that's always been a Rotary mission. It's just a matter of making it a more conducive environment for millennials, like being more flexible with attendance or with dues. The biggest thing is building the relationship between the more seasoned and experienced Rotarians and young members coming in.
Q: You're a member of both Rotaract and Rotary. What's the benefit of dual membership?
A: I wanted the chance to foster the relationships that I had made with my Rotary club partner. Being a member of both has allowed me to build bridges. I have seen firsthand that we both want the same thing – to serve humanity. Dual membership gives us a chance to create a long-term relationship based on trust, understanding, and mutual belief in Service Above Self. It allows Rotaractors to be liaisons between Rotaract and Rotary in order to foster this idea of partnership. And it benefits Rotary, because dual membership helps Rotaract become better integrated into Rotary International.
–Nikki Kallio
• Read more stories from The Rotarian